About Bluefrog Plumbing + Drain®
Your Trusted Plumber in Northeast Houston
Bluefrog Plumbing + Drain is delighted to serve Northeast Houston's master-planned communities. The area is well-loved for its proximity to Lake Houston, world-class amenities, traditional-style homes, and abundant natural beauty. As the community's trusted experts, you can trust the whole bluefrog Plumbing + Drain crew to deliver premium Northeast Houston plumbing solutions that help keep life in the area appealing.
We have been the standout choice for savvy homeowners and business owners who want only the best Texas plumbing services. We owe this mainly to our relentless dedication to customer service. At bluefrog Plumbing + Drain, we train our plumbers to show up on time, work efficiently, and honestly answer every question our customers may have.
On top of that, our constant availability is another reason people turn to us for residential and commercial plumbing in Northeast Houston. We have professionals ready to respond to your call at any hour of the day and put your home's pipes back in working order in no time. With bluefrog as your go-to company, you'll always work with a residential and commercial plumber in Houston who makes every effort to serve you.
You don't have to face the mess and stress alone. Instead, you can always let our expert team for plumbing repair in Houston take care of the situation for you. With our solid plumbing expertise, top-of-the-line equipment, and courteous plumbers, there's no mess we won't be able to fix.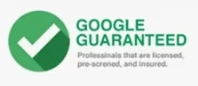 Choose From Our Range Of Expertise
Your Expert Plumber in Northeast Houston
When your faucet starts to leak, the toilets begin running, or your pipes start flowing back, the situation can get messy quickly. But while this can cause you hassle, that's not the end of the story. These plumbing problems can also lead to more extensive issues in your home's pipes. The good news is that you can always call our experts for residential plumbing in Northeast Houston before issues worsen.
Your friendly plumber at bluefrog Plumbing + Drain will come to your house right away to diagnose the problem and deliver the correct fix the first time. On top of that, we provide you with a complete evaluation of your plumbing system and price estimates should you want one — all for free! We offer these solutions in residential plumbing Houston to help keep your home's pipes and drains working properly throughout the year.
Your Reliable Plumber in Northeast Houston
While plumbing issues are generally best left to the experts, this should be stressed further for gas leaks. Problems with your gas line can be life-threatening, so it's imperative that you call your trusted Texas plumbing expert instead of trying to fix them on your own. Immediately vacating the premises and seeking professional help is the way to protect both your property and your loved ones.
At bluefrog Plumbing + Drain, we know how serious gas leaks can be. That's why we don't waste any time when it comes to dispatching a certified professional to your location and repairing the leak. In addition to delivering swift plumbing repair in Houston, we'll also be glad to help you improve your home's safety by installing shut-off valves, natural gas detectors, or other devices you prefer.
Your Professional Plumber in Northeast Houston
It can be hard to resist tinkering with your malfunctioning water heating unit, especially when you need your hot water running again as soon as possible. However, it pays to remember that trying to fix your equipment can do more harm than good, especially if you have no prior experience doing so. But fret not — you can call your local bluefrog crew for Northeast Houston plumbing repairs around the clock.
But more than our constant availability, you can count on our plumber in Houston to have the necessary experience and knowledge to get your unit back to good working condition. We know how to work with tankless, electric, and gas-powered water heaters, so you can rest assured that we can perform the right repair solutions. Most importantly, we'll work efficiently so you can return to your daily activities in no time.
Your Emergency Plumber in Northeast Houston
When plumbing problems erupt in the middle of the night or early in the morning – like when you're supposed to be leaving for work – things can get instantly frustrating. And let's not forget the mess they can create in your kitchen, bathroom, or even all over your place. Fortunately, your local bluefrog team is here to perform swift emergency plumbing in Northeast Houston for you whenever and wherever you are.
When you don't have the time to deal with the mess and stress or a burst pipe or overflowing toilets, bluefrog Plumbing + Drain will be there to handle everything for you. Our high standards for emergency plumbing in Northeast Houston mean you'll get tidy and considerate service right when you need it the most, even on holidays. And the best part? We'll never charge you for overtime or service calls.
Your Professional Plumber in Northeast Houston
Many homeowners make the mistake of taking their drains for granted, mindlessly discarding items through them. However, it pays to remember that letting everything fall down the drain can eventually cause clogging and long-term damage. So before you find yourself stuck with messy drain blockages, call our Northeast Houston plumbing experts for professional drain cleaning services.
At bluefrog Plumbing + Drain, every plumber in Houston has the essential training and experience to resolve various drain problems, big or small. So whether you're dealing with a drain obstruction or need drain or sewer line replacements, you can count on us to deliver the right solutions. We also use proper equipment and stick to proven methods to avoid damaging your pipes further while we work.
The Best Plumber in Northeast Houston
bluefrog Plumbing + Drain has been resolving minor and major Texas plumbing issues for decades. And with our extensive experience, we've been able to work with residential and commercial property owners alike. We have also gotten our hands dirty fixing clogged garbage disposal systems, replacing water lines, and even resolving soaring water bills, among many other plumbing issues.
With our hard-earned skills throughout the years, there's no problem we won't be able to solve. With bluefrog Plumbing + Drain, you're sure to find a highly capable residential and commercial plumber in Houston.
As highly rated experts in residential and commercial plumbing in Northeast Houston, we are proud to earn the trust people give us. And to preserve that trust, bluefrog Plumbing + Drain is committed to delivering the most helpful services. This is why our certified plumbers go the extra mile to understand the root cause of your plumbing problem and fix it as efficiently as possible.
On top of that, we make sure to invest in the business owners and technicians joining our team. We want to be your go-to residential and commercial plumber in Houston, so we do what it takes to become a crew you can and want to rely on.
Ultimately, we consider it an honor to step inside your home or workplace when you call us for plumbing repair in Houston. That's why we make it a point to provide you with the most knowledgeable, considerate, and professional service from start to finish. We'll be there on time, provide you with the right fix at the right price, and finally leave your property mess-free.
When you're stressed out over a clogged drain, an overflowing toilet, a broken water heater, or any other plumbing issue, don't settle for anything less. bluefrog Plumbing + Drain of Northeast Houston is here to deliver premium solutions to get your pipes back in order. All you have to do is pick up the phone to enjoy less mess and less stress!
Why Choose Bluefrog as Your
Northeast Houston Plumbing Company
The Right Solution. The First Time.
Plumbing emergencies don't keep office hours. This is why we are available 24 hours a day, 7 days a week. You're in safe hands from the moment you place that first call.
We're in the business of making customers by taking care of them. From our call center operators to our on-site plumber, we'll talk you through and then walk you through the entire plumbing process. Transparency is key to us developing a long-term relationship with our customers.
Frozen pipes or exploding water heaters? Blocked drains or a skyrocketing water bill? Bluefrog Plumbing + Drain ® has accumulated so many years of national experience that there's nothing we haven't dealt with before. Quality workmanship is a promise that we deliver on.
Call Now For Emergency Service!