About Bluefrog Plumbing + Drain®
Your Trusted Fort Lauderdale Plumber
Bluefrog Plumbing + Drain is the company to call if you're in need of a Fort Lauderdale plumber. When you need a plumber in Fort Lauderdale that you can rely on, trust bluefrog Plumbing + Drain to get the job done quickly and efficiently. With years of experience behind us, our team of experts is just a phone call away.
So no matter the time of day or night, our crew of experts is ready to assist with any of your plumbing problems and emergencies. No matter how big or small the job, leave it up to our bluefrog Plumbing + Drain professionals. We promise to resolve the issue as soon as possible so that you don't have to.
With bluefrog Plumbing + Drain, we want to set your mind at ease when our Fort Lauderdale plumber pulls up in his van to take care of your mess. Chances are that you've been through an ordeal already. That's why our motto is: Less Mess. Less Stress.
So, don't just choose any plumber in Fort Lauderdale by googling 'plumber near me' when you're in a panic. Have a look at our website and see what we have to offer when it comes to understanding your plumbing problem and preventing it from happening again. We guarantee you that bluefrog Plumbing + Drain is the company you can trust, freeing you up to enjoy all that good sunshine that Fort Lauderdale has to offer.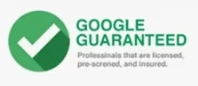 Choose From Our Range Of Expertise
Your Expert Plumber in Fort Lauderdale
Trying to find a professional and experienced plumber in Fort Lauderdale? At bluefrog Plumbing + Drain, we love what we do and we love where we do it.
Bluefrog Plumbing + Drain carries the torch of modern plumbing expertise to ensure that your health, comfort, and wellbeing are ensured. For a top plumber in Fort Lauderdale, trusting bluefrog Plumbing + Drain with your plumbing needs is the smartest move you can make. Call us now to book an appointment.
Your Expert Plumber in Fort Lauderdale
Looking for a plumber in Fort Lauderdale with experience and expertise in leak detection? Leak detection can be incredibly frustrating and expensive if you're trying to solve the problem yourself. Suddenly your water bill has skyrocketed. The water meter is ticking over furiously, making you furious. There's a patch of damp, discolored wall, perhaps, or an area of grass on your property that is suspiciously greener than the rest. These are all signs that leak detection is needed for your property.
Bluefrog Plumbing + Drain uses specialized leak detection equipment not easily available from your local hardware store. Gas is first pumped into the building's pipe system. The sound that it makes when escaping is detected by a special transducer that alerts us to the exact source of the leak. It sounds almost crazy – to identify and fix a water leak requires gas and acoustics. But that's the hard-won experience you pay for when you go with bluefrog Plumbing + Drain to deal with your leak detection worries. This results in a level of service that you can't get anywhere else. As a top plumber in Fort Lauderdale, we are happy to share our plumbing knowledge and happier still to save you some trouble. Less Mess. Less Stress.
Your Professional Plumber in Fort Lauderdale
When it comes to replacing or fixing a burst water heater, look for a plumber in Fort Lauderdale that offers a Safety, Health, and Performance Evaluation on every single call. At bluefrog Plumbing + Drain, we offer exactly this so that we ensure we go above and beyond what is required from the outset.
Perhaps you thought you had a faulty water heater when it turns out that the 'hard water' in your area is making your pipes rust. The water heater industry is big and advancing quickly; this can be confusing for the consumer who needs a reliable plumber in Fort Lauderdale to turn to when it comes to getting good advice. Buying a solar-powered water heater instead of one that is heated by gas or electricity involves considering many factors – from the amount of sun in your area to the amount of heat that can be lost by having a water heater that is not well insulated. When looking for a plumber in Fort Lauderdale, we're here to offer you peace of mind when it comes to making the decision that is best for you, your home, or your business.
Your Emergency Plumber in Fort Lauderdale
What do you do when you have a plumbing emergency? Calling the right plumber in Fort Lauderdale is a good place to start. At bluefrog Plumbing + Drain, we like to look beyond just helping in an emergency. While we never want to be told that our plumbers are great salespeople, we do want you, the client, to think about not just helping in an emergency, but to think beyond that: what is causing the immediate problem? For this, we undergo a thorough diagnostic process so as to best understand your plumbing needs. The analogy we use is that of going to the doctor with a cough. The cough is like having a leaky faucet in your home. A doctor can give you cough medicine, and it might stop the cough for a while without treating the cold. Any plumber in Fort Lauderdale can fix a leaking faucet.
But that's not why you should call bluefrog Plumbing + Drain. We get to the bottom of why the faucet is leaking in the first place. This may be because of water pressure or having hard water in your area. If we don't address the underlying cause then emergencies will keep happening, and it's going to cost you time, money, and frustration. And we don't want that for our clients. Bluefrog Plumbing + Drain's national experience and understanding in this regard – our willingness to go the extra mile without trying to upsell you something – is what sets us apart from most local plumbing operations.
Drain Cleaning: Your Professional Plumber in Fort Lauderdale
Using the wrong kind of drain cleaning chemicals can end up making your plumbing problem worse. A plumber in Fort Lauderdale such as bluefrog Plumbing + Drain, can advise the appropriate drain cleaning method for your property more accurately. Depending on if you have hair or grease buildup close to a water inlet (a shower drain, for example) will determine whether you should go with an alkaline-based drain cleaner. This contains sodium hydroxide, which dissolves grease and hair. Acidic drain cleaners usually contain high levels of sulfuric acid and break down cellulose via hydrolysis.
Mixing of different drain cleaning detergents is ill-advised and can lead to deadly consequences (such as producing chlorine gas which is toxic to the lungs). Hydro-mechanical drain cleaners use water and are eco-professional, and sewer jetters shoot high-pressure water down the drain with jet streams, blasting away any and all debris. Stay away from crafting your own plumber's snake with a loose wire hanger you have lying around. Don't even think about making up your own drain cleaning concoction using the leftovers of old drain cleaners! For an excellent plumber in Fort Lauderdale call in bluefrog Plumbing + Drain. Less Mess. Less Stress.
The Best Plumber in Fort Lauderdale
A plumber in Fort Lauderdale is responsible for the healthy flow of water in your building. Without the healthy flow of water to all parts of your building, things turn ugly fast. What this ends up looking like is you coming home from a hard day's work to find that the hot water you need for a shower to rinse off the day isn't working or that the toilet is blocked again. Bluefrog Plumbing + Drain wants to help you prevent those kinds of emergencies. We appreciate and respect that you may be a DIY handyman around the home and that you're good with a hammer and a nail. However, plumbing is a far more challenging endeavor on account of all that is unseen when the pipes go into the walls.
We like to be candid when it comes to alerting our clients to some of the pitfalls associated with trying to fix a leak or blockage themselves, or even using a plumber who'll give you that quick fix. We undertake a full diagnostic process to address not only the problem but also the underlying cause of the problem. This ensures that it won't happen again. As a respected and reliable plumber in Fort Lauderdale, this is what sets bluefrog Plumbing + Drain apart as a national plumbing franchise. Call us to come and evaluate your Fort Lauderdale property before it's too late.
Bluefrog Plumbing + Drain considers it an honor to be allowed into your home or office environment to carry out our work. Whether it's for a new plumbing installation, routine support, or a plumbing crisis, our sensitivity to your needs is carried out by our professional and polite staff who always go the extra mile to ensure your satisfaction.
Why Choose Bluefrog as Your
Fort Lauderdale Plumbing Company
The Right Solution. The First Time.
Plumbing emergencies don't keep office hours. This is why we are available 24 hours a day, 7 days a week. You're in safe hands from the moment you place that first call.
We're in the business of making customers by taking care of them. From our call center operators to our on-site plumber, we'll talk you through and then walk you through the entire plumbing process. Transparency is key to us developing a long-term relationship with our customers.
Frozen pipes or exploding water heaters? Blocked drains or a skyrocketing water bill? Bluefrog Plumbing + Drain ® has accumulated so many years of national experience that there's nothing we haven't dealt with before. Quality workmanship is a promise that we deliver on.
Call Now For Emergency Service!