About Bluefrog Plumbing + Drain®
Your Trusted Plumber in Salt Lake City
When you experience issues with your plumbing, bluefrog Plumbing + Drain is your go-to plumber in Salt Lake City. We are dedicated to our clients' satisfaction by delivering friendly and professional plumbing services in Salt Lake City and the surrounding areas. Whether it's an overflowing toilet or a thorough inspection of your plumbing system, we equip you with efficient plumbing solutions that leave you stress-free and worry-free all year long.
Your property's plumbing system consists of a number of pipes, fixtures, and other components that are subject to gradual wear and tear. If you need maintenance, repairs, or emergency services, our experienced plumbers are ready to deliver prompt and reliable service.
Salt Lake City has seen more people settling down in the city within the last couple of years. It has since grown to a city with over 200,133 residents. Whether you're a newcomer to the city or have lived here for years, you can trust that bluefrog Plumbing + Drain can provide the plumbing services that will keep your home safe and your plumbing system in optimal condition.
Leave it to our competent team to deliver services you can trust. With our Right Solution Guarantee, we're ready to leap into action and provide outstanding services in your area. On top of everyday plumbing and drain repair, we also offer solutions for plumbing emergencies and have expert plumbers on-call 24/7. Get in touch with our team today to learn about our services.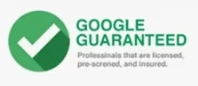 Choose From Our Range Of Expertise
Your Expert Plumber in Salt Lake City
Not all plumbing issues around your home are easily fixable with a DIY solution. When handled without the proper knowledge and training, you risk damaging your entire plumbing system while subjecting your home to potential water damage.
With our residential plumbing services, you will have a professional inspect every inch of your plumbing and address your plumbing needs. Say goodbye to pesky leaks, corroded fixtures, and other plumbing issues plaguing your home.
Your Reliable Plumber in Salt Lake City
Gas leaks are more common than most people think, but they're still best handled by professionals. Given the health risks of gas inhalation, it's crucial to deal with any suspected gas leaks immediately.
If you smell an odd odor or see signs of a gas leak on your property, calmly evacuate your property. Avoid using electronics or battery-operated devices until you've evacuated, and then contact our emergency line. Our plumbing experts can spot the leak and make the necessary repairs or replacements.
Your Professional Plumber in Salt Lake City
Water heaters are a necessity for homes in Salt Lake City, with households needing hot water for various purposes. In case your heater is damaged, you'll want to get it back up and running as soon as possible to minimize your family's inconvenience.
Bluefrog Plumbing + Drain offers a full range of residential water heater services. This includes installation, repair, maintenance, and replacement services. Our plumbers are knowledgeable in handling tankless, electric, and gas water heaters.
Your Emergency Plumber in Salt Lake City
Your plumbing system is susceptible to major leaks or damage at any time of the day. Moreover, plumbing problems aren't going to wait for regular office hours before they wreak havoc. Rather than letting leaks flow or shutting down your entire plumbing system until regular office hours, you can enlist our emergency plumber services.
Our plumbers are experienced in delivering quick, efficient, and effective solutions for major plumbing issues. Anytime you have a plumbing problem and you're looking for a plumber near you that can arrive within the day, bluefrog Plumbing + Drain is your answer.
For emergencies that require immediate service, contact our 24/7 emergency line. Expect bluefrog Plumbing + Drain's certified technicians to show up as soon as possible to address your plumbing issue.
Your professional Plumber in Salt Lake City
Clogged drains due to clumps of hair, debris, and calcification can lead to issues around your home. On top of the leaks, it can lead to standing water leaking through the caulking and seals. Left unchecked, this could lead to mold, pests and bacterial growth that emits bad odors.
Bluefrog Plumbing + Drain washes clogs away using high-efficiency hydro jetting equipment. It is an immediate remedy for pipes with perpetual blockages that no DIY method can sufficiently unclog.
Keep the drains around your home clean with a reliable plumber near you to clear it out in an instant. Rather than offer short-term solutions that have minimal effects, we find the root of clogging problems and solve it so that your drains will lead water away more efficiently with no recurring issues. Contact us today for professional plumbing and drain repair in Salt Lake City.
The Best Plumber in Salt Lake City
We offer more than just plumbing services – our team is also dedicated to your satisfaction. Property owners in search of reliable plumbing services can reach out to us for prompt and professional plumbers who take steps to ensure your plumbing is functioning at its best. This includes offering other services that benefit residential and commercial clients.
Free Home Plumbing Evaluation – Bluefrog Plumbing + Drain provides its customers with accurate estimates. We conduct free evaluations before providing an accurate price estimate. This ensures you don't get surprise costs or hidden fees when receiving our services.
Free Annual Evaluation – Your pipes could be in seemingly perfect condition at present, but they may have hairline cracks and other undetected flaws that can erupt in a few weeks or months. Our annual evaluation can prevent such incidents and ensure your pipes are always in great condition.
fpad Proactive Protection Program – Get a comprehensive annual inspection and enjoy priority services when you become a member of our Proactive Protection Program!
Exclusive Discounts for Plumbing Businesses – bluefrog Plumbing + Drain offers a conversion partnership program for existing plumbing businesses. Convert your business into a bluefrog Plumbing + Drain franchise for half the franchising costs. We'll foot the marketing and rebranding costs, too!
Our team is highly experienced in effective plumbing and drain solutions. Depending on the state of your plumbing system, we can recommend the most efficient and practical solutions to have your plumbing system performing optimally.
We recommend and provide the services you need – and nothing more. We take steps to help you understand your plumbing system and explain each step we take on your home. Feel free to ask our emergency plumber questions about our services and what your property needs.
What to expect
from us.
The Right Solution. The First Time.
Plumbing emergencies don't keep office hours. This is why we are available 24 hours a day, 7 days a week. You're in safe hands from the moment you place that first call.
We're in the business of making customers by taking care of them. From our call center operators to our on-site plumber, we'll talk you through and then walk you through the entire plumbing process. Transparency is key to us developing a long-term relationship with our customers.
Frozen pipes or exploding water heaters? Blocked drains or a skyrocketing water bill? bluefrog Plumbing + Drain ® has accumulated so many years of national experience that there's nothing we haven't dealt with before. Quality workmanship is a promise that we deliver on.
Call Now For Emergency Service!