About Bluefrog Plumbing + Drain®
Your Trusted Plumber in Lexington
At bluefrog Plumbing + Drain, we are delighted to serve Lexington, an esteemed economic and cultural center situated in the heart of Bluegrass Country. It's well-known for its horse farms, historical sites, world-class recreation and Southern cuisine. It also boasts an affordable cost of living, a healthy job market and highly rated schools, making it an attractive area for homeowners and businesses.
As one of the trusted plumbing companies in Lexington, KY, we're here to help the community enjoy life in the Horse Capital of the World with less mess and less stress.
Bluefrog Plumbing + Drain is the standout answer for every residential and commercial property owner searching for "professional plumbers near me". We've built a stellar reputation for Lexington plumbing over the years, and you can expect us to continue our culture of excellence going forward.
We don't follow a secret recipe for delivering highly rated Lexington plumbing services. Instead, we simply remind ourselves of what matters most: ensuring our community enjoys clean and healthy drinking water, functioning water heaters, and proper waste removal. This inspires us to find the best solutions to your needs. But most importantly, this drives us to be there for you around the clock, showing up on time to fix the source of your stress. Your Lexington plumber at bluefrog Plumbing + Drain is always only one call away! If a plumbing problem is causing you stress, remember that there's expert help available. Our specialists in residential and commercial plumbing in Lexington, KY, are ready to leap into action — all you have to do is give us a call to get started.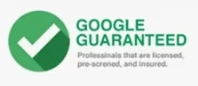 Choose From Our Range Of Expertise
Your Expert Plumber in Lexington
Whether you're running a household or a business, a plumbing problem can interfere with your property and schedule. On top of this, a leaking pipe, malfunctioning garbage disposal or a backflow can give rise to bigger issues if not addressed correctly the first time. The good news is that you can quickly find a skilled Lexington plumber for the job at bluefrog Plumbing + Drain.
Our crew comprises certified technicians who can handle all kinds of plumbing situations. Moreover, they've been thoroughly trained to focus on customer service, placing your satisfaction and peace of mind as their top priority. When you call bluefrog Plumbing + Drain, you can rest assured that you're getting competent and caring services for residential or commercial plumbing in Lexington, KY.
Your Reliable Plumber in Lexington
Addressing a leaking gas line right away is critical. This is because a leaking gas line can cause overwhelming property damage and also endanger you and your loved ones' health. It pays to remember that getting plumbing experts involved immediately is the best solution. As soon as you suspect or detect a leak, skip the search for "residential plumbing near me" and call bluefrog Plumbing + Drain instead.
Our plumbing professionals have the necessary training to locate sources of leaks and repair them according to strict industry standards. On top of that, they also know how to safely install detection devices such as gas shut-off valves and carbon monoxide detectors. With this, you can count on your bluefrog plumber in Lexington, KY, to partner with you in improving the safety of your home.
Your Professional Plumber in Lexington
It can be challenging to carry out your daily activities when you no longer have hot water running in your home. As such, it can be tempting to try and fix your water heater on your own. However, it's worth noting that tinkering with your unit can do more harm than good, especially if you have no experience in water heater repairs. With this, it's best to call our experts in Lexington plumbing for help.
At bluefrog Plumbing + Drain of Lexington, we use our extensive experience and expertise to identify the exact problem with your water heater. Moreover, our technicians know how to work with any unit, whether tankless, electric, or gas-fired water heaters. If your heater is beyond repair, our plumber in Lexington, KY, will recommend the best replacement for your budget and lifestyle.