About Bluefrog Plumbing + Drain®
Your Trusted Plumber in North Charlotte
The sprawling neighborhood of North Charlotte is just one of the many communities that bluefrog Plumbing + Drain are committed to serving. The area is close to both the Appalachian Mountains and the state's white-sand beaches and offers generally temperate weather, access to outdoor activities, and affordable living. As your local plumbing experts, you can rely on bluefrog Plumbing + Drain to deliver your much-needed plumbing repair North Charlotte.
If you're dealing with an overwhelming plumbing emergency, you don't have to repair the problem yourself. Instead, you can leave it to our experts in plumbing and drain North Charlotte. All you have to do is call us and we'll be there to get your home's pipes back in good working order.
If you've been searching for the 'best residential plumbing near me," we're the standout answer. We genuinely value the residents and businesses of North Charlotte. And as the trusted company for residential and commercial plumbing North Charlotte, we make it a point to show up on time, accurately diagnose your plumbing situation and tackle the problem at its source.
We don't have a top secret solution for delivering first-rate Charlotte plumbing services. What we do have is our belief that every household or business deserves healthy drinking water, proper waste removal and functioning heating and cooling systems. This motivates us to carry out advanced and proven solutions to address your needs. But more importantly, this inspires us to respond to your call for plumbing repair Charlotte in the fastest way possible. We're here to help you experience less mess and less stress no matter the time of day.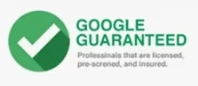 Choose From Our Range Of Expertise
Your Expert Plumber in North Charlotte

Plumbing emergencies in your home such as leaky faucets, running toilets, clogged drains, or malfunctioning water heaters can easily be a source of stress, but it doesn't end there. These issues can also lead to more extensive and expensive problems if not addressed promptly. So if you need the help of experts in residential plumbing and drain in North Charlotte, know that you can always call your local bluefrog team.
We'll show up at your front door within minutes after your first call to fix your leak and prevent further issues. On top of this, our specialists in residential plumbing North Charlotte will be glad to walk you through the repair process so you can rest assured that your plumbing system is in tip-top shape. You can trust us to show up on time, deliver efficient service and give you expert Charlotte plumbing advice.
Your Reliable Plumber in North Charlotte
It's never a good idea to diagnose and attempt to resolve gas leaks on your own. These plumbing issues can not only expose you and your loved ones to serious health risks but also increase the risk of an explosion. So as soon as you suspect or discover a gas leak, quickly open all windows, leave the premises, spare the search for "residential plumbing near me," and call our expert plumbers in North Charlotte for help.
We understand that this is a life-threatening issue, so we dispatch a team right away to detect leaks using specialized detection equipment. Then, we follow industry standards to repair all existing gas leaks in your home. Our team also helps keep your home safe moving forward by installing gas shutoff valves and other detection devices, should you request it.
Your Professional Plumber in North Charlotte
Your water heater is a crucial part of your home's plumbing system because it ensures hot water runs consistently. As such, we understand that you need it back up and running as soon as possible. It's best to leave your water heater inspection and repair to professional plumbers to avoid causing further damage to the unit. That's why our experts in plumbing repair North Charlotte are available around the clock to do this for you.
Our team maximizes their training and vast experience in plumbing repair in Charlotte to identify the issue with your unit and carry out the most appropriate repair solutions. Aside from this, we'll be happy to share practical Charlotte plumbing tips to keep your tankless water heater, electric water heater or gas water heater in optimal condition for the months to come. And if your equipment is beyond repair, we'll recommend the most suitable replacement based on your lifestyle.
Your Emergency Plumber in North Charlotte
We understand that plumbing emergencies do not follow any schedule and that they can strike when you least expect them. They're often difficult to deal with too, causing you more stress. The good news is that at bluefrog Plumbing + Drain, our lines are open around the clock. So if you find yourself in need of emergency plumbing in North Charlotte at any hour, bluefrog will come to your rescue no matter what time of the day it is.
We won't leave you handling your leaky fixtures or burst pipes on your own; instead, we'll show up on time to repair your plumbing system immediately. We'll also make sure to leave the work area tidy so you can return to your routine as quickly as possible. And the best part? Our experts in emergency plumbing North Charlotte are here to help you achieve less mess and less stress without any overtime charges, guaranteed.
Your professional Plumber in North Charlotte
It's not uncommon for household drains to clog. Small particles going down your drains can accumulate over time and cause serious obstructions. But aside from clogging your drains, these small pieces of food can also give rise to unpleasant odors that can disrupt your sense of comfort in your home. So if you're stuck with blocked drains and an unpleasant odor, don't hesitate to get in touch with our expert plumbers in North Charlotte right away.
Our team has the know-how and proper equipment to remove the particles trapped in your drains and resolve any unpleasant odors. Moreover, they use safe yet effective cleaning products to break down the blockage without damaging your PVC piping. As such, you can count on our specialists in plumbing repair North Charlotte to not only clean your drains but also preserve your pipes' lifespan and keep more expensive repairs at bay.
The Best Plumber in North Charlotte
At bluefrog Plumbing + Drain, we've seen different kinds of plumbing problems at both residential and commercial properties. We've also successfully performed plumbing repair Charlotte for issues like skyrocketing water bills, overflowing toilets, or garbage disposals emitting unpleasant odors. And with our extensive experience, you can trust us to get the job done right the first time. Our experts in all things plumbing and drain North Charlotte are here to eliminate your mess and alleviate your stress.
As the leading choice for residential and commercial plumbing North Charlotte, we take the time to thoroughly evaluate your plumbing system and identify its issues. The good news is that we do this for free! We provide you with a price estimate for all your repair needs at completely no cost.
Another factor that sets bluefrog Plumbing + Drain from other plumbers North Charlotte is that it comprises skilled and empowered individuals. We mentor all business owners joining our family and train the technicians we recruit. This commitment to investing in our people helps us offer consistently excellent plumbing repair Charlotte.
Finally, we always consider it an honor to enter your home or workplace and be your trusted experts in plumbing and drain North Charlotte. As such, your friendly and professional plumbers at bluefrog strive to give you the high-quality customer service you deserve. And whether you require repairs or pipe installation for your commercial or residential plumbing North Charlotte, you can trust us to offer you premium plumbing services and helpful advice.
You don't need to roll up your sleeves and mend your plumbing disaster yourself. bluefrog Plumbing + Drain is here to put your plumbing system — and your life — back in order in no time!
Why Choose Bluefrog as Your
North Charlotte Plumbing Company
The Right Solution. The First Time.
Plumbing emergencies don't keep office hours. This is why we are available 24 hours a day, 7 days a week. You're in safe hands from the moment you place that first call.
We're in the business of making customers by taking care of them. From our call center operators to our on-site plumber, we'll talk you through and then walk you through the entire plumbing process. Transparency is key to us developing a long-term relationship with our customers.
Frozen pipes or exploding water heaters? Blocked drains or a skyrocketing water bill? bluefrog Plumbing + Drain ® has accumulated so many years of national experience that there's nothing we haven't dealt with before. Quality workmanship is a promise that we deliver on.
Call Now For Emergency Service!