About Bluefrog Plumbing + Drain®
Your Trusted Plumber in Sandy Springs
Bluefrog Plumbing + Drain is pleased to extend our services to Sandy Springs, a bustling and progressive city in Georgia. A remarkable city that attracts many families and workers, Sandy Springs boasts a booming economy bolstered by a thriving housing market. Outdoor recreation activities and parks in the city are abundant, as are nightlife establishments. With many highly-rated elementary and high schools in the area, Sandy Springs is a dream city for young families and working professionals.
We make life in the city even better with our dependable plumbing services. We offer many services, including drain cleaning, emergency pipe repair, leak detection, plumbing installation, and water heater repair in Sandy Springs.

Anytime you need a reliable plumber in Sandy Springs, you only have to call bluefrog Plumbing + Drain.


24/7 Availability
Plumbing and Drain Experts
Friendly Customer Service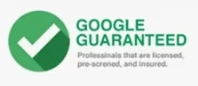 Choose From Our Range Of Expertise
Expert Plumber in Sandy Springs

Life at home will be more comfortable and stress-free when your indoor plumbing is in perfect working order. No leaky pipes or clogged drains to ruin your mornings or disrupt your household's everyday routine.
Whether you're constructing a home, moving into an old apartment building, or remodeling a commercial space to suit your business, you may need the services of an expert plumber. Fortunately, bluefrog Plumbing + Drain is just a phone call away for residents and property owners in Sandy Springs. We offer comprehensive commercial and residential plumbing services, from installation to maintenance to repair. We are here to serve you throughout the year as our highly-trained and experienced team knows how to handle all plumbing problems. So whether you're dealing with a busted pipe, a malfunctioning heater, or anything in between, call bluefrog Plumbing + Drain.
Sandy Springs Leak Detection Experts
Water or gas leaks are inconvenient at best and life-threatening at worst. Pipe systems deteriorate over time; sometimes, they get damaged earlier than expected because of external factors like incorrect installation and destructive household pests. As a result, small breaks can slowly emerge on water and gas pipe systems, which can damage your property and increase the risk of indoor flooding, explosions, and fire.
Our leak detection experts at bluefrog Plumbing + Drain help prevent such tragic accidents by providing timely plumbing repairs and preventive measures if necessary. We have the proper equipment for detecting, locating, and sealing water and gas leaks. Moreover, we can install carbon monoxide detection devices and fail-safe systems like shut-off valves as additional safety precautions.
Don't leave your safety up to chance or wait for signs of leaks in your home or establishment. Contact bluefrog Plumbing + Drain to schedule an inspection and consultation.
Water Heater Installation and Repair Authority
Most water heaters today are promoted as easy to troubleshoot. But sometimes, pressing the right buttons isn't enough to get your broken heater working again. You'll still need to call a technician to check and find out precisely what's wrong with your machine.
Bluefrog Plumbing + Drain is the best company to call for this issue. Water heater repair is one of our specialties. Our technicians have plenty of experience looking after tankless, electric, and gas-powered water heaters in residential and commercial buildings. Thanks to many years of experience, our team can fix any problem for all water heating units.
DIY repairs on broken heaters risk permanently damaging your heating system. And if not done correctly, DIY repairs can make the problem worse, from having no choice but to take cold showers in the morning, for example, to discovering extensive water damage hidden behind your bathroom wall. So if your heater still won't work after you follow the troubleshooting guide, call bluefrog Plumbing + Drain for emergency water heater repair in Sandy Springs.
Emergency Plumber in Sandy Springs
There's no telling when a plumbing emergency will happen, but it usually takes place at the most inconvenient time. Knowing the urgency of repairing a busted faucet or leaking sewer pipe, bluefrog Plumbing + Drain makes its services available 24 hours a day, seven days a week.
Our skilled plumbers are ready to serve you on weekends and holidays, regardless of the lateness of the hour. We are just a phone call away, and if you have a qualified plumbing emergency, we'll send an emergency plumber in Sandy Springs over to your place as soon as possible. We'll also give you pointers on how to keep the situation under control while we're en route. This will help minimize the damage to your belongings and property. Once our plumbers arrive, you can leave the problem to their capable hands.
Bluefrog Plumbing + Drain doesn't charge extra for overtime or emergency service calls, and we provide cleanup services. So if a plumbing emergency erupts in your home or workplace, don't hesitate to give us a call. Our licensed plumbers will quickly restore order in your home or business and get everything back to normal.
Keeping Drains Unclogged in Sandy Springs
A clogged drain is a common problem in many households, especially in older houses where the drainpipes are likely to be constricted by calcification on the inner lining. Calcification is the buildup of calcium deposits from hard water and particulates from gray wastewater inside a drain pipe. These deposits harden over time, constricting the pipe and slowing water flow through the drain.
Clogged drains cause water to back up and pool on the bathroom floor or counter. Instead of dying quickly, these surfaces stay moist much longer than necessary, increasing the risk of water damage and mold. What about DIY drain cleaning? It's possible, of course, but you need to be sure you're using the right cleaning products and not just any household chemical available. Otherwise, your PVC pipes might get damaged and leave you with an even bigger problem.
To be safe, call bluefrog Plumbing + Drain to unclog your drains. We use top-of-the-line hydro-jetting equipment to safely remove obstructions, especially when they are too deep to reach with conventional tools. In addition, our highly-trained plumbers will solve this problem quickly without damaging your plumbing.
The Best Residential and Commercial Plumber in Sandy Springs
Bluefrog Plumbing + Drain is committed to providing the right plumbing fixes the first time. We offer comprehensive plumbing solutions to keep residential and commercial plumbing and drains in perfect condition at all times.
As your emergency plumber in Sandy Springs, bluefrog Plumbing + Drain will arrive at your doorstep prepared to tackle whatever plumbing problem you have, whether it's a clogged toilet or a water line so damaged it needs immediate replacement. Our experienced plumbers have seen almost every plumbing and drain problem, as well as everyday issues in gas heating systems. Call us immediately if you notice an abnormally high water bill or an unmistakable gas smell in your home or building.
It's best not to wait for an emergency to enlist plumbing maintenance services. If you need to install a brand-new toilet or water heater, we can do it for you, too, as well as other services like tree root removal, trenchless repairs, water softener filtration, hydro jetting, and more.
Choose the plumbing company that prioritizes your satisfaction and peace of mind. Contact bluefrog Plumbing + Drain for all your plumbing and drain servicing needs.
Why Choose Bluefrog as Your
Sandy Springs Plumbing Company
The Right Solution. The First Time.
Plumbing emergencies don't keep office hours. This is why we are available 24 hours a day, 7 days a week. You're in safe hands from the moment you place that first call.
We're in the business of making customers by taking care of them. From our call center operators to our on-site plumber, we'll talk you through and then walk you through the entire plumbing process. Transparency is key to us developing a long-term relationship with our customers.
Frozen pipes or exploding water heaters? Blocked drains or a skyrocketing water bill? bluefrog Plumbing + Drain ® has accumulated so many years of national experience that there's nothing we haven't dealt with before. Quality workmanship is a promise that we deliver on.
Call Now For Emergency Service!