About Bluefrog Plumbing + Drain®
Your Trusted Plumber in Argyle
Just six miles south of Denton, TX, lies the beautiful town of Argyle – one of many locations bluefrog Plumbing + Drain is dedicated to serving. It is a truly fantastic place to call home, with its first-class style location that offers the many amenities of a big city, surrounded by the atmosphere and charm of a small town. As your trusted emergency plumber in Argyle, bluefrog Plumbing + Drain stands by 24/7 to help you deal with plumbing emergencies no matter the time of day.
The needs and overall well-being of Argyle residents are our number one priority. Whether you require assistance with a clogged drain or water heater repair in Argyle, our expert plumbers take care of your plumbing needs with a sense of urgency to resolve your issues immediately. 
Delivering outstanding customer service is part of the foundation of our plumbing services. We recognize that your home's plumbing system is integral to your daily activities, so we strive to make ourselves available to attend to your plumbing needs. Pulling from years of experience, we implement the right plumbing solutions to ensure your plumbing system is functioning properly at all times.
At bluefrog Plumbing + Drain, we understand that plumbing issues require immediate attention. When problems arise, call us for a stress-free solution to your plumbing woes.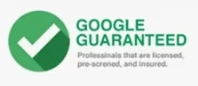 Choose From Our Range Of Expertise
Your Expert Plumber in Argyle

Looking for a professional and experienced plumber in Argyle? Let bluefrog Plumbing + Drain help with your next plumbing project.
Plumbing issues can be quite disruptive to your daily activities. Whether it's a leaking pipe, a clogged drain or a broken water heater, having to deal with these issues can hold you back from your daily routine — and cause a great deal of stress along the way. At bluefrog Plumbing + Drain, we understand that some issues just can't wait. Our plumbing experts help you address these issues immediately, providing comprehensive solutions to relieve your plumbing-related problems and alleviate your stress. Let us take care of your plumbing issues so you can focus on more important matters. 
Your Reliable Plumber in Argyle
Gas leaks are one of the most dangerous issues you can have at home. Exposure to natural gas can lead to a wide range of health risks as well as an increased risk of fire and explosion. The dangers are even greater when you consider the fact that prolonged inhalation can lead to suffocation. Unfortunately, most cases of gas leaks often go undetected, further amplifying the risks. As your go-to emergency plumber in Argyle, we understand the severity of the situation when you suspect a gas leak inside your home. We act with complete urgency when responding to calls about gas leaks to ensure you and your family remain safe. 
To prevent emergencies involving gas leaks, bluefrog Plumbing + Drain provides comprehensive pipe inspection and maintenance services to stay on top of their condition and prevent leaks from ever happening in the first place. 
Your Professional Plumber in Columbus
Your home's water heater system is an essential component that offers comfort when temperatures are low. We understand how frustrating it is to find that your water heater doesn't supply the necessary hot water to fuel your day. While it can be tempting to attempt to fix your water heater yourself, it is not recommended due to safety concerns. You may also end up doing more damage to your heater, which can lead to even higher repair costs. So, rather than attempting to fix it on your own, you can rely on our experts in water heater repair in Argyle. Armed with extensive knowledge and experience in handling repairs for gas, electric and tankless heaters, we employ the proper fixes to restore the flow of hot water in your home and ensure your peace of mind.
Your Emergency Plumber in Argyle
There is never a suitable time for a plumbing emergency. It can affect nearly every aspect of your home and can happen at the most inopportune moments. During these times of great distress, you can count on the bluefrog Plumbing + Drain experts to resolve these issues immediately. No matter the time of day, our plumbing experts are always available to respond to your call – including holidays and weekends! We've faced countless plumbing emergencies in the past, so you can count on our experts to deliver a swift service that addresses the emergency quickly. If you're looking for a reliable emergency plumber in Argyle, help is just one call away. Give bluefrog Plumbing + Drain a call immediately!
Your Professional Plumber in Argyle
The stuff that goes through your drains every day all contribute to the problems you may experience in the future. Hair, oils and food particles, among other things, can accumulate inside your drains and prevent the flow of water. Dealing with such issues is a common source of great distress among many homeowners, who often try to solve these issues with strong chemicals that end up doing more harm than good to your pipes. As your trusted plumber in Argyle, we employ the safest cleaning techniques utilizing safe solutions to free up any congestion safely. Our technicians are professionally licensed and certified to ensure your drain issues are solved the right way. And while we're at it, we help you stay on top of future issues by inspecting your drains and pipes. If we find any section that needs replacing, we will make sure to let you know. 
The Best Plumber in Argyle
Over the years, our plumbers have been able to assist homeowners and commercial property owners in Argyle with a wide range of plumbing issues. We've seen and attended to countless issues, from a sewage-filled bathtub to a flooded kitchen. All these years of service, we have learned how to quickly adapt and locate the source of the issue to deal with the problem swiftly and effectively. Regardless of your plumbing issues, our bluefrog Plumbing + Drain experts are more than well-equipped to alleviate your concerns and restore normalcy in your surroundings.
In all of the cases we've handled, bluefrog Plumbing + Drain has stayed true to the foundation of its success: remaining grounded on professionalism and customer service. We take the time to thoroughly assess your entire plumbing system's condition and develop the right strategy. This allows us to implement fixes that effectively address your concerns. But more importantly, we make sure to communicate with you every step of the way to keep you in the loop at all times.
The bluefrog Plumbing + Drain team is made up of empowered and capable professionals who are genuinely committed to solving your plumbing issues. Through the years, we have expanded our operations to several other locations across the country, allowing us to serve an even greater number of clients looking for assistance with their plumbing. And by equipping our entrepreneurs and technicians with the right tools and the passion of our skilled plumbing professionals, we have established our company as a leading provider of plumbing services in Argyle and other locations nationwide. 
Our team considers it an honor to be entrusted with entering your home or office and carrying out the work that we do best. We reciprocate this honor by providing the best level of service that we can provide to ensure your satisfaction with our service. Above all, we protect your property's integrity by leaving the work area clean. 
We go the extra mile for your comfort and satisfaction. Get in touch with the plumbing experts at bluefrog Plumbing + Drain today to schedule a free consultation!

Why Choose Bluefrog as Your
Argyle Plumbing Company
The Right Solution. The First Time.
Plumbing emergencies do not wait for the right time. We remain on standby 24/7/365 to make sure we're ready to assist you when you call for help.
Our plumbers operate with the highest levels of professionalism in mind. That means we show up on time, do the work as efficiently as possible and communicate with you every step of the way.
Through years of dedication, we have accumulated a wealth of knowledge that enables us to deliver the best level of service we can provide. You can expect nothing but the best with bluefrog Plumbing + Drain.
Call Now For Emergency Service!