About Bluefrog Plumbing + Drain®
Your Trusted Plumber in Denver
When it comes to a reliable plumber in Denver and an unmatched professional experience that will stand out, bluefrog Plumbing + Drain® is the undisputed leader in plumbing companies. Well known for our solid advice and trusted quality, our customers say we stand apart from other plumbers in Colorado. There's no need to feel anxious and overwhelmed by a blocked drain or a burst water heater because our team at bluefrog Plumbing + Drain won't let you down. We can take care of all your plumbing issues with our steadfast and professional approach. By choosing us as your plumber in Denver, we'll do our best to sort out your plumbing hassles immediately.
Our premium plumbing services, courteous customer service, and constant availability make us a top choice for a plumber in Denver. We're available 24/7, offer a free evaluation, and do not charge overtime. We put our customers first, earning their trust with each job that we do. With many years of experience, our professionally trained plumbers offer high service standards using top-of-the-line equipment to tackle all aspects of your plumbing needs. Known for consistently delivering the highest level of expertise, we are the plumber in Denver to call.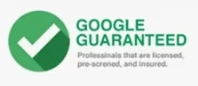 Choose From Our Range Of Expertise
Your Expert Plumber in Denver

If you're looking for a trusted and experienced plumber in Denver; bluefrog Plumbing + Drain is at the top of the list. We are a company that offers our community our quality plumbing services in times of need. At bluefrog Plumbing + Drain, we pride ourselves on providing a level of service that you can't get anywhere else. Healthy drinking water, waste removal, and heating and cooling systems remain integral to any functional household or business.
Bluefrog Plumbing + Drain uses modern plumbing expertise to ensure that your health, comfort, and wellbeing are guaranteed. We are happy to share our plumbing knowledge and happier still to save you some trouble. For the best plumber in Denver, trusting bluefrog Plumbing + Drain with your plumbing needs is the best move you can make. Call us now to book an appointment.
Your Reliable Plumber in Denver
As a plumber in Denver, we have experience and expertise in leak detection. At bluefrog Plumbing + Drain, we understand how leak detection can be incredibly frustrating and expensive if you're trying to solve the problem yourself. One step in the right direction is to ensure you know the most common signs of a possible leak: a water bill that has skyrocketed, a patch of damp, discolored wall, or perhaps an area of grass on your property that is suspiciously greener than the rest.
As an experienced plumber in Denver, bluefrog Plumbing + Drain uses specialized leak detection equipment not readily available from your local hardware store. Gas is first pumped into the building's pipe system. The sound that it makes when escaping is detected by a special transducer that alerts us to the exact source of the leak. For a plumber in Denver specializing in leak detection, go with bluefrog Plumbing + Drain to deal with your leak detection worries.
Your Professional Plumber in Denver
Are you looking for professional, sound advice about water heaters? Our experienced team is educated in the ins and outs of water heaters. We understand that as an industry, water heating is advancing quickly, and this only makes things confusing. Your professional bluefrog Plumbing + Drain plumber in Denver knows that buying a solar-powered water heater instead of one that is heated by gas or electricity involves considering many factors, such as the amount of sun in your area and the amount of heat that can be lost by having a water heater that is not well insulated.
When it comes to finding an expert plumber in Denver, bluefrog Plumbing + Drain offers a Safety, Health, and Performance Evaluation on every single call that we run that ensures we go above and beyond what is required from the outset. Perhaps you thought you had a faulty water heater when it turns out that the 'hard water' in your area is making your pipes rust. For a plumber in Denver that offers you peace of mind, bluefrog Plumbing + Drain is ready to help.
Your Emergency Plumber in Denver
Plumbing emergency? Calling the most dependable plumber in Denver is imperative. At bluefrog Plumbing + Drain, we have experience with situations like your living room floor being covered in water or a strong smell of gas in the house. A floor covered in water is probably a sign that your geyser has burst, sending water directly into your living area. The smell of gas in your home could be from a malfunctioning thermocouple on a water heater. The first thing to do if you cannot turn off the gas is to open all the doors and windows in your house.
It's best for a professional plumber in Denver to handle these emergencies. At bluefrog Plumbing + Drain, our call operators are highly qualified in assisting you in real-time as to what you need to do in the event of an emergency. Considering that you might be experiencing a fair degree of anxiety with a plumbing emergency, we'd like to encourage you to remember our philosophy: Less Mess. Less Stress.
Your Professional Plumber in Denver
Everyone knows that if you've got a blocked toilet, you need to pick up the plunger and get plunging. But what if this just doesn't work? If you've had no luck, chances are you need an expert plumber in Denver to look at the appropriate method of drain cleaning. A significant clog in your drain can put extra pressure on the plumbing materials around it. Using the wrong kind of drain cleaning chemicals can then make the problem worse.
Since the 1960s in the US, copper or PVC plastic piping has replaced most of the galvanized iron pipes that had rusted. The challenge with drain cleaning is that some of the household chemicals readily available on the market create excess heat to break down the blockage. This can damage your PVC piping, causing them to melt or warp. Appropriate consultation with a professional plumber in Denver beforehand, such as bluefrog Plumbing + Drain, can ensure this does not happen.
The Best Plumber in Denver
If you find that the hot water you need for a shower isn't working, or that a water pipe has burst in the kitchen, you'll need to find a trustworthy plumber in Denver. What sets bluefrog Plumbing + Drain apart as a national plumbing franchise is that we undertake a complete diagnostic process to address the immediate plumbing problem and the underlying cause of the problem. This is how we ensure that you won't have a repeat problem.
Plumbing is a challenging endeavor, with all that is unseen when the pipes go into the walls. Our team at bluefrog Plumbing + Drain likes to be candid when it comes to informing our customers about some of the pitfalls associated with trying to fix a leak or blockage yourself – or even using a plumber who'll give you that quick fix. While we appreciate and respect that you may be a DIY handyman around the home, an expert is usually best to sort out plumbing problems. Call us now if you need a plumber in Denver, you can trust bluefrog Plumbing + Drain with all your plumbing needs. Less Mess. Less Stress.
Bluefrog Plumbing + Drain considers it an honor to be allowed into your home or office environment to carry out our work. Whether it's for a new plumbing installation, routine support, or a plumbing crisis, our sensitivity to your needs is carried out by our professional and polite staff, who always go the extra mile to ensure your satisfaction.

Why Choose Bluefrog as Your
Denver CO Plumbing Company
The Right Solution. The First Time.
Plumbing emergencies don't keep office hours. This is why we are available 24 hours a day, 7 days a week. You're in safe hands from the moment you place that first call.
We're in the business of making customers by taking care of them. From our call center operators to our on-site plumber, we'll talk you through and then walk you through the entire plumbing process. Transparency is key to us developing a long-term relationship with our customers.
Frozen pipes or exploding water heaters? Blocked drains or a skyrocketing water bill? bluefrog Plumbing + Drain ® has accumulated so many years of national experience that there's nothing we haven't dealt with before. Quality workmanship is a promise that we deliver on.
Call Now For Emergency Service!