About Bluefrog Plumbing + Drain®
Your Trusted Plumber in the Boston Metro West Area
Bluefrog Plumbing + Drain is proud to serve Boston and surrounding areas. This unique area boasts an abundance of independent farms, apple orchards, walking trails and state parks, as well as an exciting upscale shopping scene, fine dining and cultural destinations. As the trusted plumber in Boston, we are here to keep life in the area mess-free and stress-free, one plumbing repair at a time.
The people of Boston are important to us, so we make it a point to provide them only with first-rate plumbing services. We do this, first and foremost, by handling every project professionally. Our plumbers arrive on time, work as efficiently as possible and answer any questions customers may have.
On top of our professionalism and transparency, you can also count on our constant availability. We know how difficult it is to find an emergency plumber in Boston who can carry out the repairs right when you need them most, so we keep our lines open to take your call anytime. Moreover, we get to work right away to eliminate the source of your stress and get your home's pipes back up and running.
If you're dealing with a stressful plumbing breakdown, know that you can always let our expert plumbers take care of the situation for you. With their high level of training, top-of-the-line equipment and in-depth expertise, there's no mess they won't be able to fix.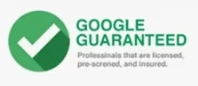 Choose From Our Range Of Expertise
Your Expert Plumber in Boston Metro West

Plumbing fixtures like faucets, drains, toilets and pipes support your day-to-day functions. When one of them breaks down or stops functioning correctly, you may soon find yourself — and your home — in a messy and stressful situation. Fortunately, your local bluefrog Plumbing + Drain team is always here if you need a dependable residential plumber in Boston.
Our plumbing experts carry out complete solutions that help keep your home's plumbing and drain system working. Moreover, they will be glad to explain the entire repair process, so you'll have no unknowns to worry about when it comes to your plumbing. You can always look forward to the best and most transparent services with us as your trusted experts.
Your Reliable Plumber in Boston Metro West
When used correctly, natural gas is helpful in heating and cooking food. However, it pays to remember that it's also highly combustible. This also means that a natural gas leak can put you and your loved ones at risk of a fire or explosion. When you notice an odd smell or suspect a gas leak inside your home, vacate the premises immediately and call our plumbers for help.
At bluefrog Plumbing + Drain, we understand the urgency of the situation. This is why our plumbers act fast and come to your residence as soon as possible to inspect your gas lines. Besides detecting and repairing an existing leak, we can also install devices like gas shutoff valves and carbon monoxide detectors to help keep your home and your loved ones safe.
Your Professional Plumber in Boston Metro West
Having your tankless, electric or gas-powered water heater break down can be an alarming trouble, especially during the colder months. However, tinkering with your unit can cause more problems than solving them, especially if you have no technical knowledge. So rather than try to do it on your own, it's best to enlist professional water heater repair in Boston.
Our plumbers have worked with different types of water heating units. As a result, they have acquired the necessary experience and extensive knowledge to deliver the proper water heater repair in Boston, no matter the water heater type. If your unit is unrecoverable, we'll recommend the best replacement based on your budget and needs.
Your Emergency Plumber in Boston Metro West
Urgent plumbing issues such as burst pipes and sewage backups can bring you panic and confusion all at the same time. Things can get more frustrating when they happen early in the morning or late at night. Fortunately, you don't have to address the stress and mess of a plumbing emergency on your own — bluefrog Plumbing + Drain is here for you around the clock.
Our emergency plumber in Boston is always only one phone call away to deliver the unmatched support you need, even on evenings, weekends or holidays. Moreover, they respond 24/7 without charging you for overtime calls. But the best part is this: we always show up on time and provide you with the tidiest service so you can return to your routine as soon as possible.
Your Professional Plumber in Boston Metro West
You may not realize it, but your daily activities can put extra stress on your home's sewage lines and pipes. For example, washing dishes can send food particles and different types of grease down your drains, while showers carry hair, soap and dirt that can eventually clog your plumbing system. This is why regular drain cleaning is necessary for every home.
If your drains have become congested, bluefrog Plumbing + Drain stands ready to offer professional services day or night. Our emergency plumber in Boston can resolve various drain problems such as obstructions and collapsed drains. They also have the skills and tools to carry out drain repairs and replacements, as well as sewer line installations.
The Best Plumber in Boston Metro West
At bluefrog Plumbing + Drain, we've seen it all — slow drains, rattling pipes, foul smells from the drain and abnormally high water bills. We've also resolved plumbing issues on both residential and commercial properties. With our vast experience, acquired expertise and fine-tuned skills, you can trust us to deliver the repairs you need and ultimately leave your property mess and stress-free.
As the go-to professionals for residential and commercial plumbing in Boston MetroWest, we do our best to gain and maintain customer trust. We do this by always going the extra mile in every project we take on and serving our clients in every way we can. This is why we offer plumbing diagnostic and price estimates at no cost.
Another factor that sets us apart is that our entire organization comprises driven and empowered individuals. At bluefrog Plumbing + Drain, we thoroughly nurture all business owners and plumbing professionals joining the team with one goal — to build a team providing first-rate plumbing solutions that property owners deserve.
Finally, our crew considers it an honor to enter your home and impact your life with the solutions with our work. So whether you call us for routine maintenance, a plumbing breakdown, or a new plumbing installation, you can always look forward to meeting friendly plumbers and receiving the tidiest service from start to finish.
Your home may be in disarray after a plumbing emergency, but you don't have to roll up your sleeves and fix the issue on your own. You also don't need to settle with plumbers who cut corners or keep you in the dark about your home's plumbing condition. Bluefrog Plumbing + Drain is here to deliver the right plumbing solution and help put your home — and your life — back in order.
Why Choose Bluefrog as Your
Boston Metro West Plumbing Company
The Right Solution. The First Time.
Plumbing emergencies don't keep office hours. This is why we are available 24 hours a day, 7 days a week. You're in safe hands from the moment you place that first call.
We're in the business of making customers by taking care of them. From our call center operators to our on-site plumber, we'll talk you through and then walk you through the entire plumbing process. Transparency is key to us developing a long-term relationship with our customers.
Frozen pipes or exploding water heaters? Blocked drains or a skyrocketing water bill? bluefrog Plumbing + Drain ® has accumulated so many years of national experience that there's nothing we haven't dealt with before. Quality workmanship is a promise that we deliver on.
Call Now For Emergency Service!