About Bluefrog Plumbing + Drain®
YOUR EXPERT PLUMBER IN OVERLAND PARK
Bluefrog Plumbing + Drain is pleased to serve Overland Park and its residents. This populous city in Kansas has more than 1,800 acres of parkland featuring hiking and biking trails, public golf courses, tennis courts, playgrounds, and other amenities. It's also home to excellent schools, lucrative job opportunities, and attractions like the Deanna Rose Children's Farmstead and the Arboretum and Botanical Gardens.
As the trusted plumber in Overland Park, we are committed to keeping life in the area mess-free and stress-free. We handle each project professionally, always bearing in mind that homeowners in the area need effective repairs to continue with their daily activities. Moreover, our plumbing professionals show up on time and work efficiently to remedy plumbing issues and swiftly get homes back in order.
Unfortunately, searching "reliable plumber near me" online can be difficult, especially with many plumbers doing hasty repairs. The good news is that with bluefrog Plumbing + Drain in Overland as your go-to plumbers, you'll never have to worry about getting anything less than the service you deserve.
Our experienced, professional, and friendly plumbers are here to eliminate the source of your stress and get your pipes back in order. With their rigorous training, hard-earned skills, and modern equipment, you can rest assured that there's no plumbing problem too big for them to handle.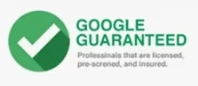 Choose From Our Range Of Expertise
Your Expert Plumber in Overland Park

When pipes leak, drains flow back, and toilets run, you may soon find yourself in a chaotic plumbing situation. But besides giving you a major headache, issues with your pipes and drains can also turn things upside down inside your home. So to address the mess and reduce your stress, you need a team you can count on for swift and professional plumbing and drain repairs.
At bluefrog Plumbing + Drain, we are there quickly to identify the problem and complete the necessary repairs. Our friendly plumbers will also be happy to answer any questions you may have about the work to be done. But most importantly, we can provide you with a complete evaluation of your plumbing system and transparent price estimates so that you can stay on top of your pipes' conditions.
Your Reliable Plumber in Overland Park
Any leak in your home's plumbing system is best left to professionals to avoid further issues. This is especially true when it comes to your gas line. A gas leak not addressed promptly and properly can be dangerous to life and property. So if you suspect such an issue in your home, it's critical that you vacate the premises quickly and call the experts at bluefrog Plumbing + Drain.
As your ever-reliable plumber, we are available around the clock to come to your home and repair the leak. And on top of locating and addressing an existing leak, we can also install detection devices and gas shutoff valves to help keep you and your loved ones safe. We are always only one phone call away, especially when it comes to maintaining the safety of your home.
Your Professional Plumber in Overland Park
We understand the crucial part hot water plays in day-to-day tasks such as showering, brushing your teeth, washing the dishes, and doing the laundry. On top of that, even a day without your water heater running correctly can disrupt your routine. But rather than tinker with your water heating equipment on your own, it's best to leave it to the capable hands of a professional.
At bluefrog Plumbing + Drain, we won't let you go through the hassle of searching for an "emergency plumber near me," only to be left waiting hours for assistance. Instead, our knowledgeable plumbers are available to come and fix your water heater 24/7, whether it's a gas-powered, electric, or tankless unit. If it's beyond repair, we'll suggest the best replacement based on your budget and needs.
Your Emergency Plumber in Overland Park
Plumbing emergencies can be frustrating, especially since they tend to happen at the most inconvenient times. On top of that, they can also cause significant damage to your property and inconvenience everyone living with you. Fortunately, you don't have to go through this ordeal alone. As your reliable emergency plumber, we're always here to help.
We have years of experience tackling different projects and resolving various plumbing issues, so you can rest assured that we can get things back in order, no matter the situation. Our expert technicians also come prepared with the right tools to handle the repairs correctly the first time. And the best part? After getting in touch with us, your emergency plumber will come to your rescue in no time.
Your Professional Plumber in Overland Park
Since different items get washed down drains daily, plumbing systems are prone to clogging quickly. And if you notice that the water in your sink drains slowly or starts pooling, it's best to hire a professional cleaning service immediately. Turning to the experts at bluefrog Plumbing + Drain saves you from taking on the messy work on your own and dealing with more extensive drain issues.
Some problems we assist with include leaking or collapsed drains, drain obstructions, and new sewer line installations. We also resolve minor and major issues using proven cleaning methods and proper tools to avoid further damage to the pipes. But most importantly, our plumbing and drain repair experts in Overland Park will provide you with the services you need at the right price.
The Best Plumber in Overland Park
At bluefrog Plumbing + Drain, we have been resolving various plumbing issues for home and business owners for years. We've also repaired broken toilets, fixed blocked garbage disposal systems, performed trenchless repairs, and replaced water lines. Our extensive experience in all things plumbing and drains enable us to get the job done right the first time and leave your property mess-free.
Our team consists of highly-rated professionals, which is why we've earned the reputation of the trusted choice for homeowners who want effective repairs and premium services. Going the extra mile in delivering service excellence is how we do business at bluefrog Plumbing + Drain; this allows us to earn and keep our customers' trust.
As the most reliable answer to the "plumber near me" online searches, we also take pride in our 24/7/365 availability. We know plumbing emergencies can happen when you least expect them, so we stand ready to perform quick repair work around the clock. More importantly, we offer no-charge visits and never charge for overtime calls — we show up to lend a helping hand in your time of need.
We are your go-to friendly and considerate plumber in Overland Park, you can count on us to leave your place without any trace. It's an honor for us to enter and provide services to your home, so we make it a point to leave no mess behind.
When dealing with leaking pipes, clogged drains, a malfunctioning water heater, or any other plumbing problem, know that our top-notch services are only one phone call away. So save yourself from the mess and stress caused by plumbing issues and get in touch with the experts at bluefrog Plumbing + Drain today.
Why Choose Bluefrog as Your
Overland Park Plumbing Company
The Right Solution. The First Time.
Plumbing emergencies don't keep office hours. This is why we are available 24 hours a day, 7 days a week. You're in safe hands from the moment you place that first call.
We're in the business of making customers by taking care of them. From our call center operators to our on-site plumber, we'll talk you through and then walk you through the entire plumbing process. Transparency is key to us developing a long-term relationship with our customers.
Frozen pipes or exploding water heaters? Blocked drains or a skyrocketing water bill? bluefrog Plumbing + Drain ® has accumulated so many years of national experience that there's nothing we haven't dealt with before. Quality workmanship is a promise that we deliver on.
Call Now For Emergency Service!