About Bluefrog Plumbing + Drain®
Your Trusted Plumber in Waco
The unique mid-size city of Waco is one of the many communities bluefrog Plumbing + Drain is committed to serving 24/7, all year round. Waco welcomes home remodeling enthusiasts to settle down and risk-taking entrepreneurs to set up shop in its vast neighborhoods. From the dynamic downtown to the sprawling Magnolia Market to the oak-tree-lined banks of Brazos River, this community leaves you with plenty to experience. These are just a few reasons we love being the go-to plumber in Waco TX.
As your go-to Waco residential plumbing expert, we help keep your new or renovated home running without further interruption from leaking pipes and broken drains. Our Waco commercial plumbing team ensures business operations continue without any plumbing and drain issues. We offer accurate diagnostics and premium plumbing services to deal with the problem at its source.
There is no magic formula to what we do. Our certified drain cleaning Waco technicians dedicate each moment on the job to finding the best possible way to meet your water, heating and cooling and sewer system needs. We also make it a point to show up on time and respect your space. Whether it requires minimal work or significant repair, we always respond promptly to your call.
As experts in emergency plumbing in Waco, we prioritize fast response and extensive clean up methods. Entrust your emergency plumbing requirements to bluefrog Plumbing + Drain, and we'll take good care of your plumbing and drain system.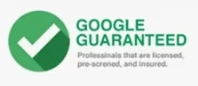 Choose From Our Range Of Expertise
Your Trusted Plumber in Waco

When your Waco plumbing supply stops working, your quality of life is affected. It disrupts a household's daily activities and interrupts business operations – making an already stressful situation worse. Let the leader of plumbing companies in Waco Texas handle these issues on your behalf. We understand that dripping faucets, clogged drains, low water pressure, and water heater problems require urgent attention from emergency plumbing Waco professionals. So we ensure we're there, working on the issues in no time.
Call us instead of attempting to do it yourself. Our emergency plumbing service fixes your problem immediately, saving you time and money. We deliver premier services, applying the right solution at the right time. Trust our licensed plumbers to be considerate and tidy. You can also be assured that we won't ask for overtime or trip charges. Schedule an appointment with bluefrog Plumbing + Drain today.
Your Reliable Plumber in Waco
Do you suspect a gas leak in your home, shop, or office? You're probably aware that this type of plumbing issue should not be ignored or left unhandled for a long time. If not, it can endanger people and property, posing health risks and the possibility of an explosion. It's also not a good idea to resolve the issue on your own.
Search for "bluefrog plumbers near me" and find the help you need fast. Our team offers premier plumbing services, including gas leak detection. We use specialized diagnostic equipment to locate leak sources properly. Rest assured, we follow industry standards to apply the safest and most secure remedy to your Waco residential plumbing woes.
Your Professional Plumber in Waco
A malfunctioning water heater can be frustrating and stress-inducing. This unexpected disruption can be a significant inconvenience. However, it's not wise to fix the issue by resetting the equipment yourself. Tinkering further with your system without the proper training can lead to damage, such as some components breaking down. This, in turn, can make your repairs more expensive.
Your best bet is to hire a professional plumber Waco TX when your water heater is due for a repair. At bluefrog Plumbing + Drain, our reliable technicians lend their extensive knowledge and expertise to keep your system in tip-top shape. We also have a wealth of experience in diagnosing and repairing with precision and accuracy. Either we bring your tankless water heater, electric water heater or gas water heater back to its optimal working condition or replace it upon determining it's already beyond repair.
Your Emergency Plumber in Waco
As leaders in emergency plumbing in Waco, we provide prompt and quality service. No matter how prepared you are, unexpected plumbing issues can always arise. This unexpected situation can be overwhelming. As your preferred team among plumbing companies in Waco Texas, our expert technicians have years of experience tackling a wide range of plumbing problems. We are confident we can identify the issue's source and effectively employ the solution.
There's no need to search for "residential plumbing near me" when you can reach bluefrog Plumbing + Drain at anytime – evenings, weekends, or holidays. Our on-site team also carries out services with the intent to avoid adding your stress. This includes cleaning up after ourselves and leaving your place as orderly as it was before our visit
Your Professional Plumber in Waco
Drain cleaning in Waco is usually an afterthought for some people. Maintaining it does not occur to them until a problem crops up. This is probably because your Waco plumbing supply exists somewhere you can't see, so it's hard to imagine how it can get clogged easily by discarded items. This leads many to think they only need drain cleaning service during an emergency.
You might tap a Waco commercial plumbing service provider only when you're experiencing clogged drains. But our drain cleaning Waco team can schedule regular drain cleaning to prevent clogged drains from worsening. We ensure this type of problem does not affect your Waco plumbing supply. Our team performs effective drain repair and replacement, obstruction removal, and sewer line installment, among others.
The Best Plumber in Waco
As your chosen plumber in Waco TX, bluefrog Plumbing + Drain is capable of resolving various residential or commercial plumbing problems. We are the trusted name among plumbing companies in Waco Texas and nationwide. Our premier emergency plumbing service is available in your area 24/7/365.
Let our Waco residential plumbing experts and commercial drain cleaning professionals help you eliminate your mess and alleviate your stress. Our solutions are not limited to tackling emergency plumbing situations. We also assist you with backflow prevention, water heater repair, garbage disposal, and many more.
We aim to ensure every home or establishment can access excellent Waco plumbing services. As such, we fine-tune our processes and prove we are a cut above the rest of the results you get from typing "residential plumbing near me." This process includes a thorough investigation and assessment of your plumbing problem. Best of all, this evaluation is free of charge! We apply the appropriate solution and leave your place as clean as it was before your arrival, or even better.
Choose us as your commercial plumbing provider, and access our network of highly qualified and trained technicians. We continuously invest in people and even independent plumbing companies to ensure you have the best team at your disposal when an emergency strikes.
We're more than just one of the best "plumbers near me" – we provide undefeated customer service wherever we may be. See the bluefrog Plumbing + Drain difference for yourself.
Why Choose Bluefrog as Your
Waco Plumbing Company
The Right Solution. The First Time.
Plumbing emergencies don't keep office hours. This is why we are available 24 hours a day, 7 days a week. You're in safe hands from the moment you place that first call.
We're in the business of making customers by taking care of them. From our call center operators to our on-site plumber, we'll talk you through and then walk you through the entire plumbing process. Transparency is key to us developing a long-term relationship with our customers.
Frozen pipes or exploding water heaters? Blocked drains or a skyrocketing water bill? bluefrog Plumbing + Drain ® has accumulated so many years of national experience that there's nothing we haven't dealt with before. Quality workmanship is a promise that we deliver on.
Call Now For Emergency Service!